Very few introductions in the history of online slots have managed to become as popular as Megaways and it's striking to see how little time this mechanism needed to shake up the world of casino games. In 2020 alone, more than 80 of the, at that time, 150 available Megaways slots were released. And there are a lot more Megaways slots to hit the market.
In this guide you will read everything about Megaways slots and how this mechanism changed the concept of making a win. We'll delve into the history of Megaways and tell you more about this introduction that turned Big Time Gaming into one of the most popular providers in today's casino industry. As any list of the top slots nowadays includes a lot of Megaways slots we decided to dedicate a top 10 exclusively to Megaways slots. These 10 titles are widely considered to be the best games available in this category. Check it out.
What are Megaways?
Before we dive into the concept of Megaways, first we'll briefly touch upon the first online slots as they were once introduced. The very first slots had 3 mechanical reels with different symbols that filled up a payline. At the time, most traditional 3 reel slots had one payline. Later, slot games with 5 reels were also launched, which allowed for an increasing number of paylines. By the time the first Megaways slot was introduced by Big Time Gaming, most slots had 5 reels, 3 rows and a varying number of paylines, commonly resulting in either 10, 15 or 25 fixed paylines. Bonanza worked with a different approach and let go of the fixed number of paylines. Instead, players won in, let's say, many ways.
December 2016: BTG's Bonanza shoop up the world
In December 2016, BTG launched Bonanza, which turned out to be a mindblowing game — although it wasn't the very first title that included Megaways. That honour went to Dragon Born Megaways which was released early 2016, but didn't manage to draw the attention. Luckily, Bonanza did and was the first to really put this new slot mechanism on the map and it hasn't really stopped since. Undoubtedly the most famous Megaways slot out there, Bonanza is for many the de facto Megaways pioneer and it is often considered the benchmark for each Megaways launch that has hit the market ever since. With free spins, retriggers, cascading wins, and multipliers, you can't really say you've had your piece of Megaways action unless you've tried your luck with Big Time Gaming's Bonanza.
Hundreds of thousands ways to win
By allowing the symbols on a reel to change with every spin, the grid of a Megaways game adapts, just like the number of paylines. In fact, the traditional gameplay was replaced with a grid that looked more like a square than a static 3×3 or 5×3 layout. By allowing flexible winning combinations there are now up to more than a hundred thousand possible paylines on the reels of most Megaways-titles. Because the number of symbols on a reel changes with every spin, the layout is always different, making sure the player will never lose attention. As we know by now, Bonanza was very well received when it was launched in 2016 and it is still featured in many top lists years after its release. The same holds for games like Danger High Voltage, White Rabbit and Extra Chilli Megaways, which are other Megaways slots that were released shortly after Bonanza and remain highly popular.
2018: Big Time Gaming starts selling Megaways licences
Although Bonanza isn't the very first slot to include Megaways, it is the slot that is considered responsible for the global success of the mechanism. This success didn't go unnoticed as other providers wanted to hop on board with the success of this major innovation. Big Time Gaming started allowing other developers to come up with their own Megaways production as long as they paid a fee for a special licence. Blueprint Gaming was the first company to do so and is the first provider to release its own Megaways slots. Although Big Time Gaming still produces Megaways games, other developers have made their contribution to the popularity of Megaways games among both operators and players.
Play online now!
The 10 best Megaways slots
This brings us to the best Megaways that have been released since 2016. In order to come up with this top 10 list of Megaways games we had yet another epic debate at Vernons about which games to include on the list and which to leave out. As you might understand, this turned out to be a very difficult task, to say the very least. All of the Megaways games that are listed below have been played and picked by Vernons highly experienced team of slots professionals which also means that all of these titles are available in Canadian online casinos. Read on and make sure to join the Megaways ride.
1. Return of Kong Megaways (Blueprint Gaming)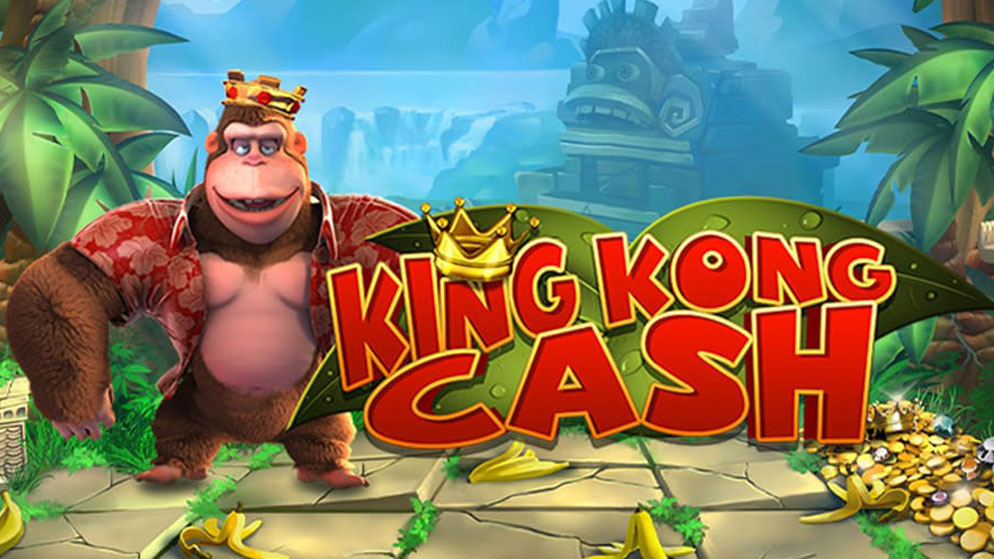 King Kong is known by most from movie blockbusters, comics, series, and slot games and for everybody who likes him as much as we do, we're happy to let you know that Blueprint Gaming's Return of Kong Megaways is widely considered the best Megaways slot ever made. This game consists of 6 reels and gives players a max of 117,649 Megaways. The slot is designed by Blueprint Gaming and licenced by BTG. After every winning combination, the winning symbols disappear and new ones take their place. Four scatters will take you to the bonus game, where you'll find the big prizes to be won. The minimum bet of Return of Kong Megaways starts at $0,10 and the maximum bet stands at $10 per spin. With a RTP of the game of 96,03% and a medium-high volatility Return of Kong Megaways should cater for the needs of most Megaways oriented players. If you feel like skipping the base game you can head on straight to the bonus game as there are 3 bonus buy features. This will give you the opportunity to meet King Kong straightaway.
Release: 2019
Megaways: 117,649
RTP: 96,03
Variance (Volatility): Medium
Maximum win: 150,000x bet
2. Genie Jackpots Megaways (Blueprint Gaming)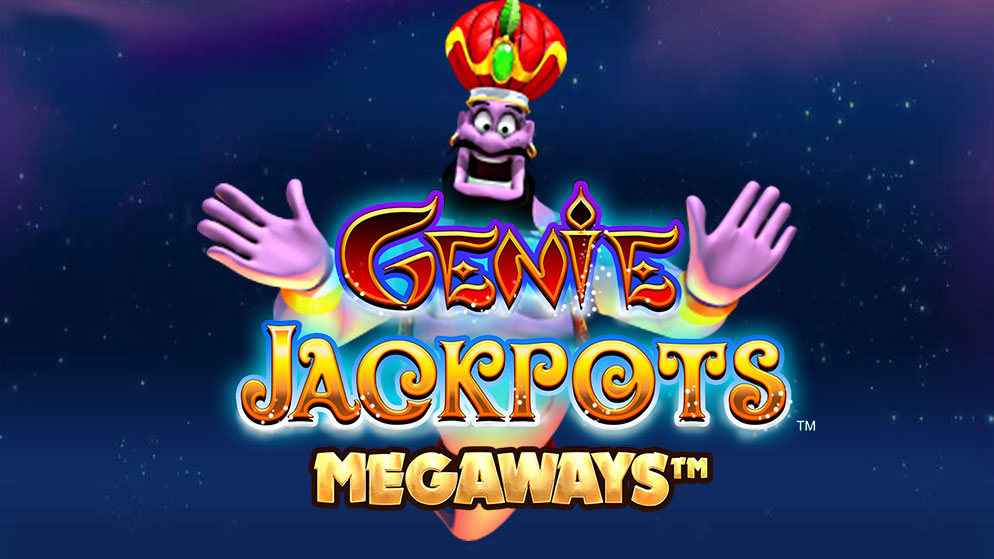 The genie in the bottle is the one who can give you a nice bonus, at least, if he feels like it. Genie Jackpots gives you 6 reels and up to 15,625 Megaways. This is significantly lower than most other Megaways slots, but this doesn't lower your chances of making a nice win. In order to get to the bonus you'll need 3 scatters which will give you 10 free spins. For every extra scatter you land you'll get 5 extra spins, with a maximum of 6 scatters and 25 free spins. Genie Jackpots Megaways is available from a minimum $0,10 bet per spin. You can wager up to a maximum of $10 per spin if you feel lucky. Furthermore, the game works with a RTP of 96,52% and a medium/high volatility and one of the biggest benefits of this title is that there's a bonus buy feature. For 100x your bet you can make use of this feature which will make you choose from 4 different bonuses.
Release: 2018
Megaways: 15,625
RTP: 96,52%
Variance (Volatility): Medium/High
Maximum win: 10,000x bet
3. Who Wants to be a Millionaire Megaways (Big Time Gaming)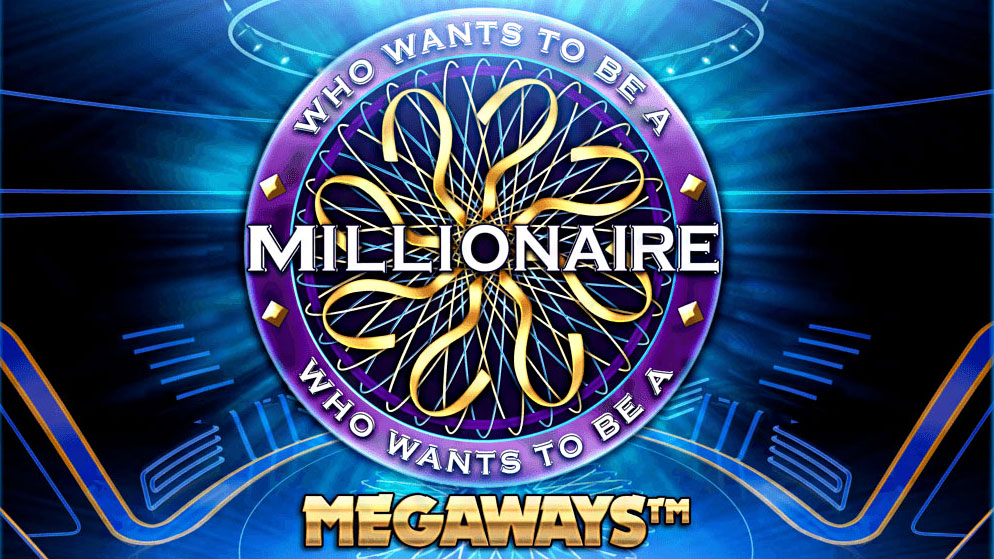 As the name suggests, Who Wants to be a Millionaire found its inspiration from the popular tv show that first aired by Sony Pictures Television in 1997 and hasn't really left afterwards. Big Time Gaming's Who Wants to be a Millionaire Megaways will give you a grid of 6 reels that can lead to a total win of 117,649 Megaways. As with many other games you'll need 3 scatters to trigger the bonus game which will give you a total number of 8 free spins. When the bonus is triggered you'll find out why the game is called Who Wants to be a Millionaire Megaways as this is when you'll need to make choices, which is exactly why this game is just as thrilling as the TV show. The minimum bet per spin is $0,20 and you can bet up to $50 per spin. The slot has an RTP of 96,27% and works with a medium volatility. Unfortunately, there is no bonus buy feature available for this slot.
Release: 2018
Megaways: 117,649
RTP: 96,27%
Variance (Volatility): Medium
Maximum win: 50,000x bet
4. Dragons Luck Megaways (Red Tiger Gaming)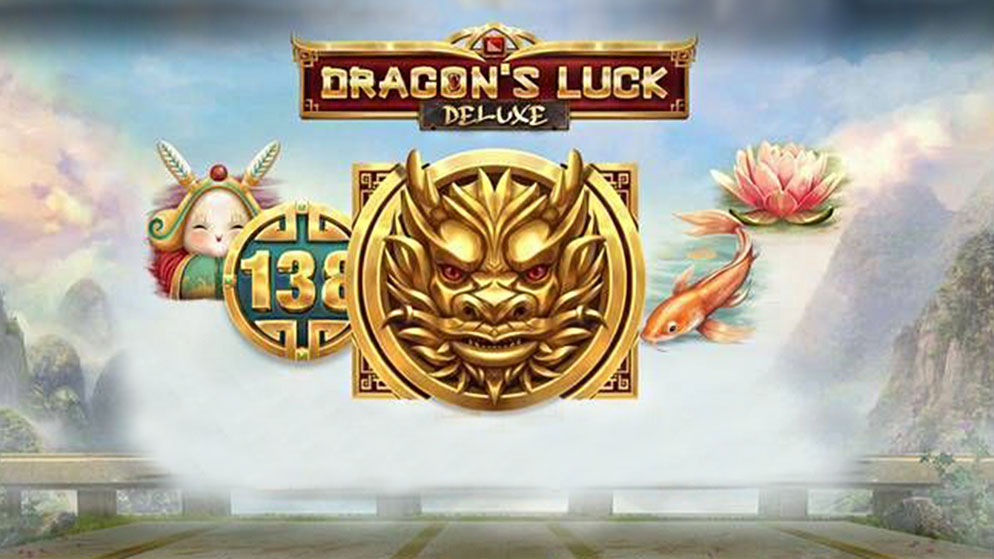 Dragons Luck is an online slot from Red Tiger, who decided in 2019 to go ahead and release a Megaways version of the original Dragons Luck game. Dragons Luck Megaways has a total of 117,649 Megaways and is played with 6 reels. Dragon's Luck Megaways isn't like most Megaways slots you'll come across as you'll need 3 symbols in a row to make a winning combination. This combo doesn't necessarily have to start on the first reel and it is possible to start in the middle of the grid to make your win. Dragons Luck Megaways doesn't work with a bonus game, but with so-called dragon coins that will give you up to 10,368x your bet. These coins randomly show up on the reels after which they will change to the same symbol. Dragon's Luck's minimum bet starts at $0,10 per spin and the maximum bet a maximum bet goes up to $10. The RTP of this slot is slightly lower than average as it's set at 95,69%. Its volatility is higher than average and set at very high.
Release: 2019
Megaways: 117,649
RTP: 95,69%
Variance (Volatility): High
Maximum win: 10,368x bet
5. Gonzo's Quest Megaways (NetEnt)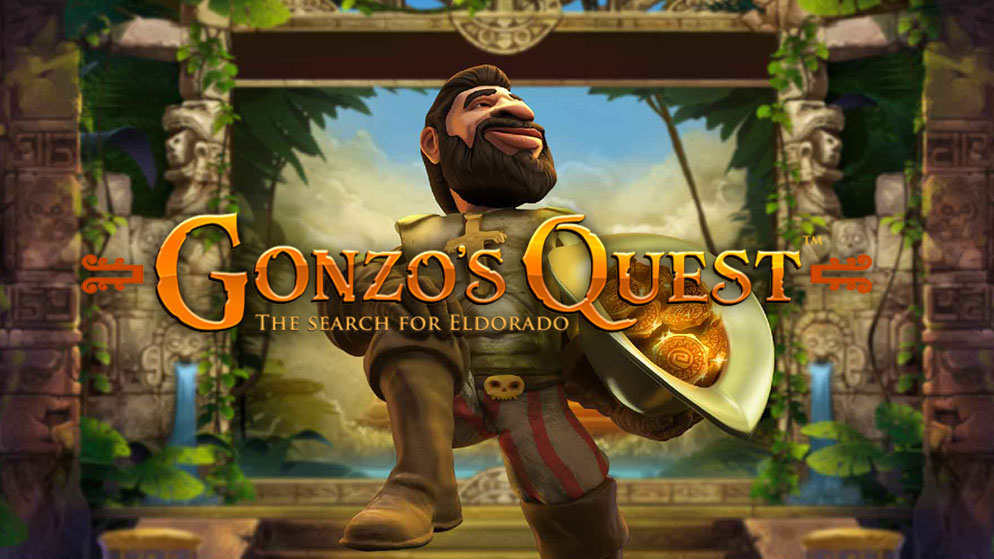 Gonzo's Quest, one of NetEnt's most successful slots ever, dates back to 2011 when the Swedish provider came up with a Spanish conquistador that now wanted to try his luck in the Andes Mountains in Peru. As you can imagine this means the game's theme is surrounded by gold mines and insanely beautiful Aztec temples. Gonzo's Quest turned out to be highly popular among players and in 2020 NetEnt launched its Megaways version of the game which gave players an updated, but similar look and feel, and of course, Megaways. This NetEnt game has many typical Megaways features such as 117,649 Megaways, increasing multipliers and the Avalanche mechanism which make it a truly spectacular release. There's also the sticky wilds and the Earthquake feature, where lower symbols are upgraded to higher symbols. Gonzo's Quest Megaways really has it all: nostalgia, great gameplay, huge prize potential and all the thrills. The only drawback is the game's RTP which is lower than 96%. But hey, who cares when there are Megaways.
Release: 2020
Megaways: 117,649
RTP: 95,77%
Variance (Volatility): Medium/High
Maximum win: 20,972x
6. Bonanza Megaways (Big Time Gaming)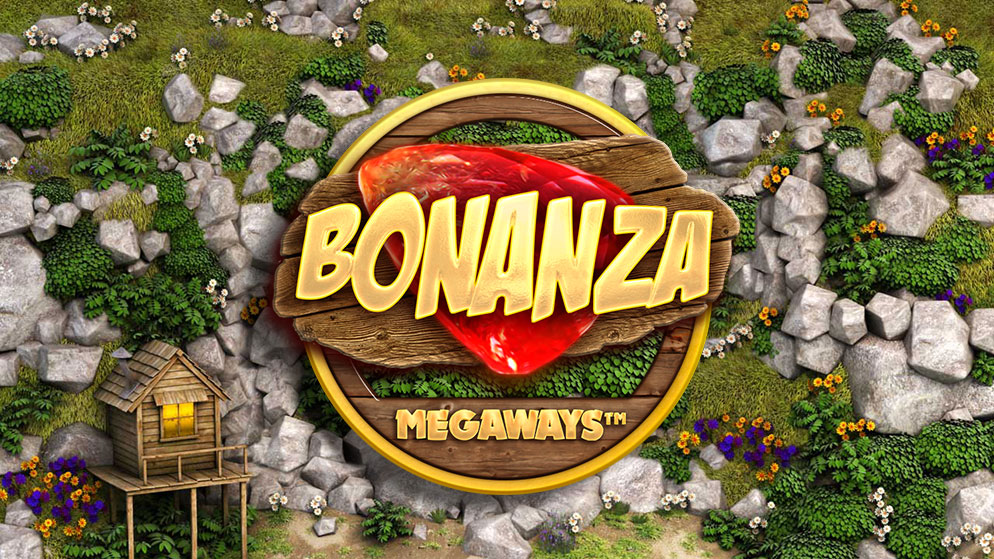 Bonanza Megaways is the online slot that kicked off the Megaways adventure and the game is still very popular. This was in fact the first Megaways production that turned out to be a huge success and it was the second game that shared the combination of 6 reels and 117,649 Megaways. Bonanza means your goal is to find as much gold as possible which you will hopefully soon discover as the scatters will make you head to the bonus game that is called GOLD. If you are really lucky you'll get 12 free spins and +5 symbols which will give you even more spins. As Bonanza is one of the old school Megaways games you will need to spin your way to get the GOLD combination and make yourself a win. You can spin from as little as $0,20 and you can bet a maximum of $20 per spin. With an RTP of 96% and a medium volatility the other characteristics of this game are about average.
Release: 2016
Megaways: 117,649
RTP: 96,00%
Variance (Volatility): Medium
Maximum win: 10,000x bet
7. Rick And Morty Megaways (Blueprint Gaming)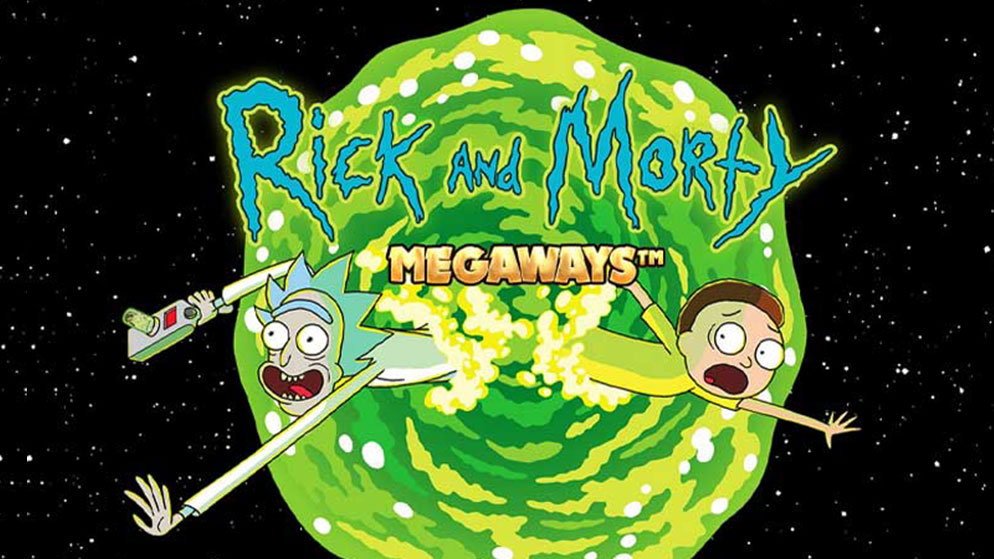 Rick and Morty was a popular American sci-fi cartoon with a lot of weird and somewhat unusual humor. Yet, there are still enough fans of the tv show and that usually means that there is a market for a branded video slot as well. This was what Blueprint Gaming thought and the good thing is they added a Megaways touch to it. The game has excellent payout percentages and a sky-high winning potential that can hit 50,000x if you're lucky. On the whole, Rick and Morty Megaways looks great, is actually quite fun and has an excellent gameplay. The nice thing is that you have 3 completely different types of Free Spins such as the Pickle Rick Free Spins (that mainly comes with multipliers), the Federation Wild Spins (mainly extra wilds), and the Vindicator Free Spins (cash prizes). Via a spin on a Bonus Wheel you will find out which of the 3 free spins you're about to get and how many of them you get: either 5, 10, 15 or 20 free spins. Sounds like a lot of fun!
Release: 2020
Megaways: 117,649
RTP: 96,55% (base game), 97,16% (Bonus Buy)
Variance (Volatility): Medium/High
Maximum win: 50,000x bet
8. White Rabbit Megaways (Big Time Gaming)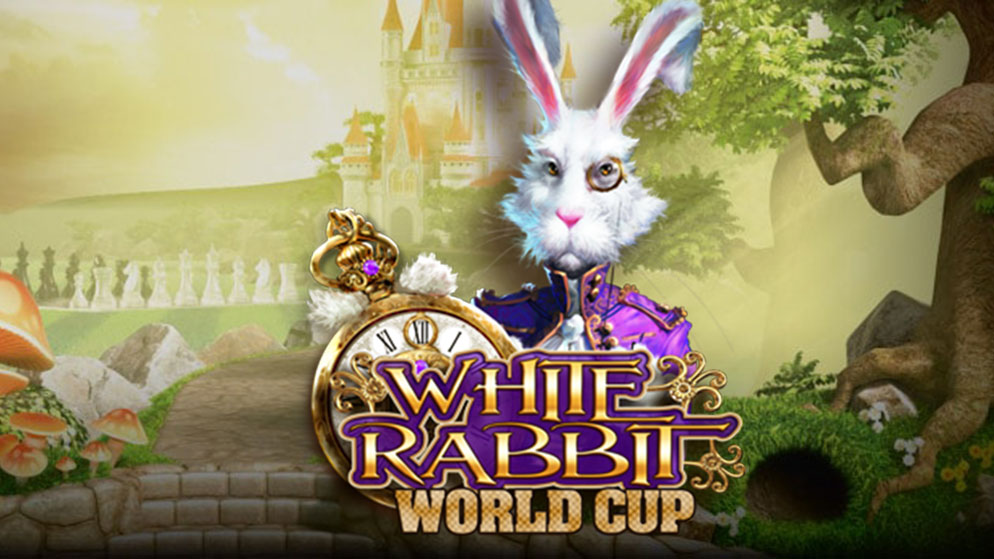 Anyone familiar with Alice in Wonderland will immediately recognise this slot as White Rabbit Megaways is based on this fairy tale. Developed by Big Time Gaming, the game is a bit of an odd one out to say the very least. The Megaways game that was released in 2017 only has 5 reels to start with. You can still get up to 248,832 Megaways during the bonus game. Unlike most Megaways games no symbols will get replaced in case of a winning combination and one spin really means one spin. To activate the bonus game you have to spin 3 scatters which will give you 15 free spins. During the free spins you'll need to save cupcakes that enlarge the reels and give you extra Megaways, but if you're in a rush (and have the budget), you can also buy your access to the bonus. For 100x your stake you will start the bonus round which can give you a potential win of 10,000x. The slot has a fairly high RTP of 97,24% and medium volatility. This also means that there aren't any mega prizes although 10,000x will still do the trick and give you amazing prizes.
Release: 2017
Megaways: 248,832
RTP: 97,24%
Variance (Volatility): High
Maximum win: 10,000x bet
9. Extra Chilli Megaways (Big Time Gaming)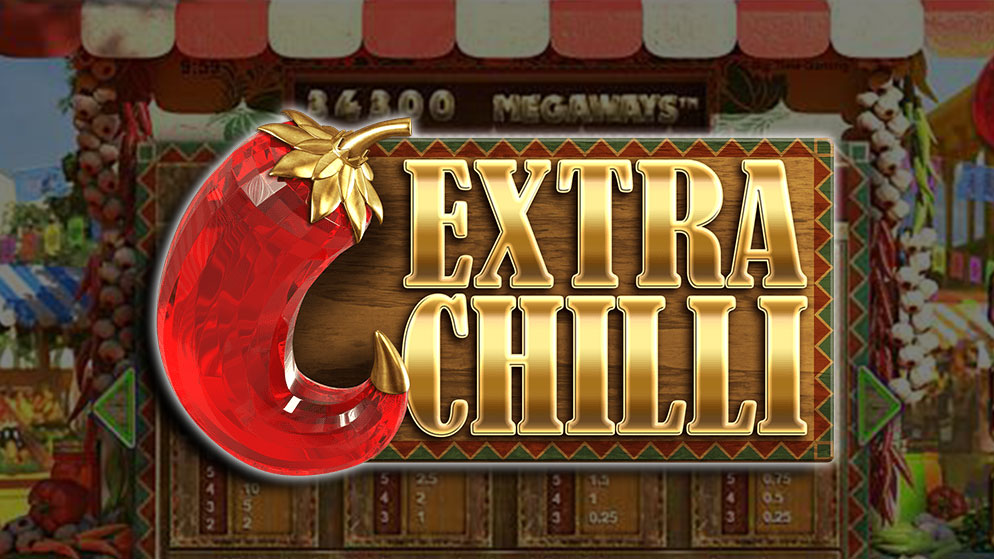 Extra Chilli Megaways is often considered as the most important successor of Bonanza. It was also one of the first Megaways slots that enabled the bonus buy feature. This made the slot a very popular game among players from the very first day it was launched and it is still often featured in most top lists. It was once again Big Time Gaming that came up with this game that gives you 117,649 Megaways and 6 reels. With 3 symbols in a row you'll make a winning combination that will see how winning symbols are replaced by new ones. This is especially important in the bonus game because every winning combination increases the multiplier which means the higher the multiplier, the higher the winnings. Extra Chilli Megaways gives you the option to buy the bonus instantly and by paying 100x your stake you will get 8 free spins. The slot has an RTP of 96,19% and works with a high volatility which gives players the chance to win major prizes of up to 20,000x your stake. Without Feature Drop the game has an RTP of 96.15% – 96.41% and when making use of the Feature Drop the RTP will rise up to somewhere between 96.26% and 96.82%.
Release: 2018
Megaways: 117,649
RTP: 96,19% (base game), 96,82% (feature drop)
Variance (Volatility): high
Maximum win: 20,000x bet
10. Holy Diver Megaways (Big Time Gaming)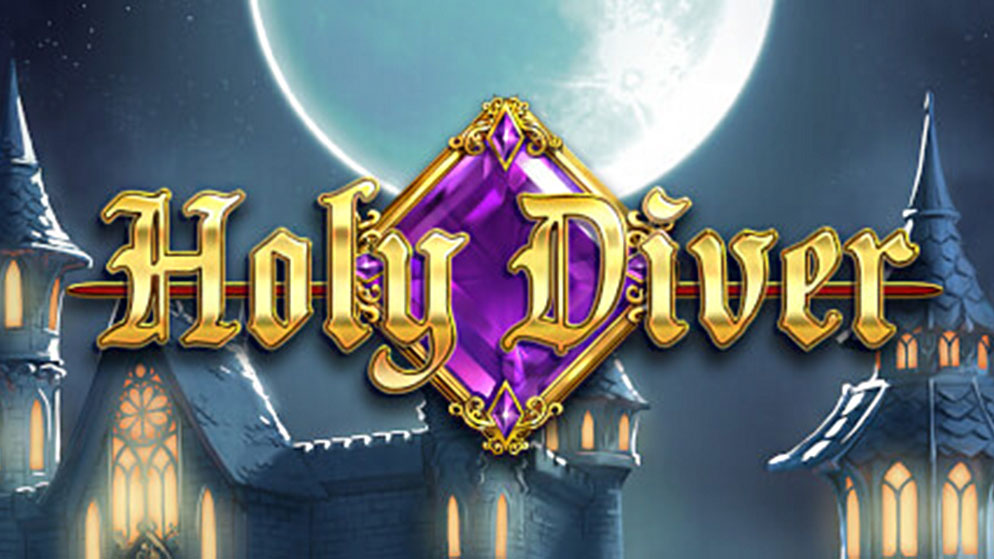 Some users will automatically think of the metal song by Dio from the '80s and it's easy to see why. Big Time Gaming might've just been a fan as well as they launched a Megaways game with the exact same title. What you'll get is a slot with 6 reels and a dazzling 586,971 Megaways. Where you have to trigger scatter symbols with most Megaways slots to earn yourself access to the bonus, this works kinda differently with Holy Diver as your main goal is to collect 4 stones in 4 different colours. The bonus game consists of 10 free spins that start at level 1 and depending on the level you are playing at, the multiplier will increase. Holy Diver Megaways is a rather unique slot that Big Time Gaming has marketed excellently which is why it is still considered one of the best Megaways slots to date.
Release: 2019
Megaways: 586,971
RTP: 96,39%
Variance (Volatility): Low/medium
Maximum win: 20,000x bet