Online slots come in many colours and flavours. Most have a specific theme, some have great soundtracks, and hey, they offer great wins too. In fact, most players will only care about the statistics of a game and won't be bothered with other features, which brings us to today's guide on the highest percentage payout slot machines.
There are several factors to consider when you're looking for high potential slot games, but one of the most important things to take into consideration is the Return To Player (RTP): the payout percentage. Luckily, it doesn't require any special skills to understand what this stands for, so after introducing you to the concept of RTP we will directly get to the point and give you the 10 slots with the highest RTP of all time. Let's go.
Return to Player (RTP) explained
The Return to Player is also referred to as the payout percentage or the RTP to keep things simple. The RTP is the average payout of an online casino game over a large number of spins expressed in a percentage. The basic idea of this concept is very easy: the higher this percentage, the more you should win over a longer period of time.
RTP vs. House Edge
For example, a game with an RTP of 96% returns 0,96 cents for each $1 bet or $960 for each $1000 wagered on that particular title. The important thing to point out here is that this is only an average percentage and differences can occur in the short term, which is actually what makes online betting so much fun. A closely related definition is that of the house edge. The RTP is actually the opposite of the house edge, e.g. the profit that the (online) casino takes. If you know the game's RTP, you can easily calculate the house edge and vice versa. In the same example of 96% RTP, the house edge is 4%. With every $1 bet, 4 cents is earned by the house, the casino. This advantage will make sense to most people as it's the casino offering the game and making sure everyone feels welcome. Ideally, you would need to stick to games with a high RTP and a low house edge.
Above average RTP slots
Although there are many different slots available for Canadian users and there are different RTP's, most slot games work with percentages between 96% and 97%. Every now and then we come across titles that have either higher or lower Return to Player's and while a difference of a few percentage points doesn't seem like a big deal, it does actually affect net revenues once you play more often. This is exactly why we've listed games with exceptionally high RTP's to give you nothing but the best RTP options on the market.
Play online now!
The 10 best RTP slots
This brings us to the 10 best RTP slot games of all time. In order to present you this list we have only focused on the Return to Player and haven't taken any other features into account. This explains why some games aren't graphically as appealing as one would hope for, but our guess is that most players won't be bothered as it's all about getting the best wins and thus the Highest RTP slot games. If you're looking for the highest percentage payout slot machines we recommend you to check out the following games:
1. Goblin's Cave (Playtech) – RTP: 99,3%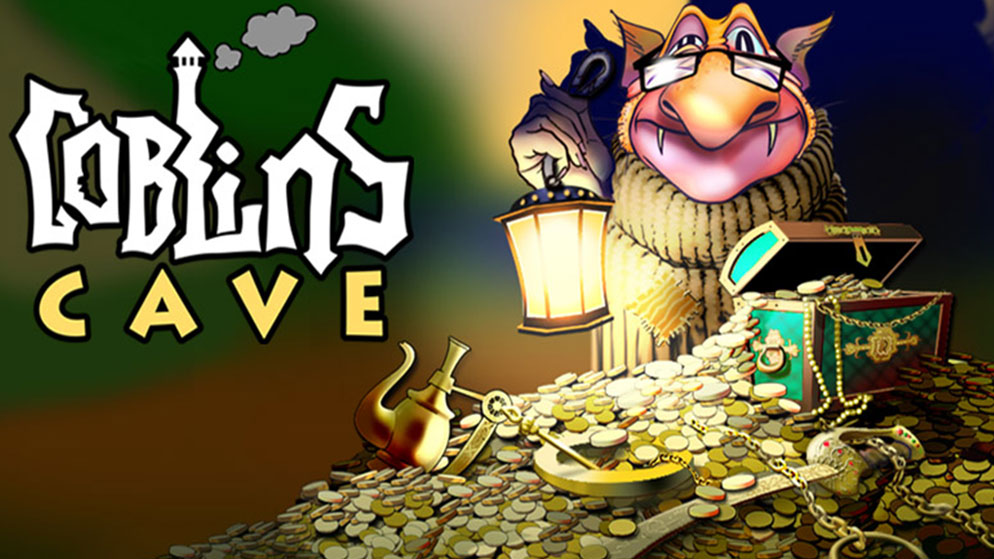 Goblin's Cave is simple, retro and highly entertaining. The design is very simple which is due to the 3×3 grid. The symbols consist of golden crowns, teapots, rubies and emerald green rings. There are also symbols in the shape of a lantern that will unlock the bonus game. The special features give you the opportunity to hold valuable symbols, but the biggest advantage of this slot is the high RTP of 99,3%. Although it will only give you a maximum win of 150x bet, Playtech's Goblin's Cave is the best RTP slot ever made.
Release: 2012
RTP: 99,3%
Variance (Volatility): Medium
Maximum win: 150x bet
2. Ocean Princess (Playtech) – RTP: 99,1%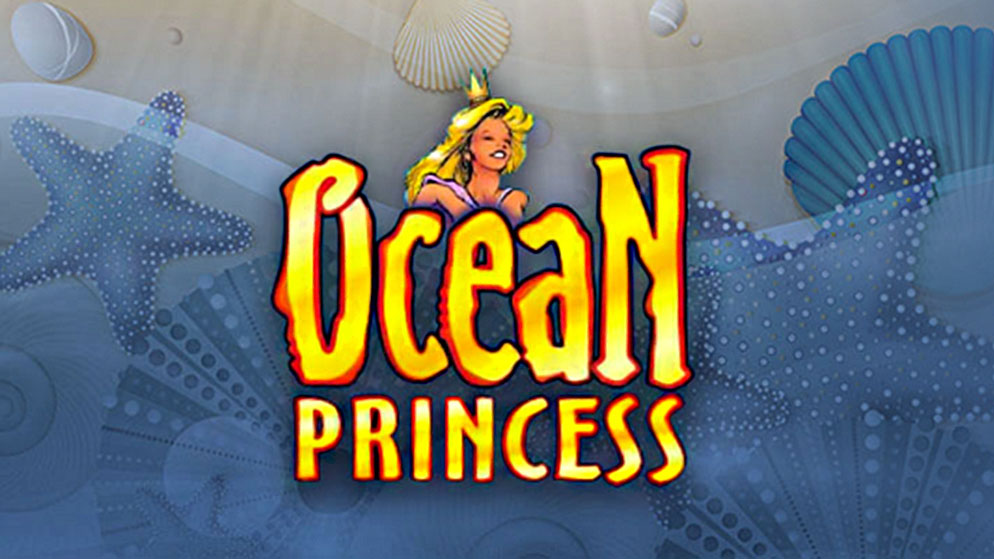 This game is also made by Playtech and will take you on a fascinating journey into the depths of the ocean. Ocean Princess is still a very popular slot game in Canada with simple graphics and a cool multi-spin feature. The wild symbol is recognised by its crown that replaces all other symbols on the reels increasing your chances of winning. If you are lucky enough to spin three crowns, you can win up to 1,000 times your stake.
Release: 2016
RTP: 99,1%
Variance (Volatility): Medium
Maximum win: 1000x bet
3. Ugga Bugga (Playtech) – RTP: 99,07%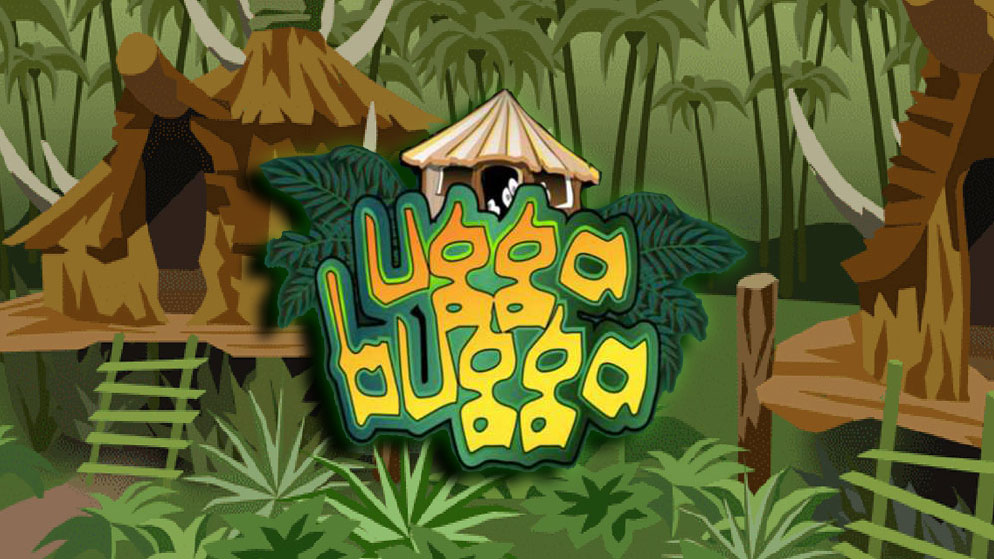 Ugga Bugga is a jungle themed slot game released in 2006 by Playtech. This game has a low volatility and the wild symbol is the only real bonus feature you'll come across. The game's main advantage is that you get two spins every turn. Once you hit the spin button, you get the option to hold specific symbols and the selected symbols will freeze while the rest spins again. You'll see all sorts of tropical fruits, masks and bongos on the reels. Ugga Bugga will keep you coming back thanks to its unique layout and high RTP of 99,07%.
Release: 2006
RTP: 99,07%
Variance (Volatility): Low
Maximum win: 1000x bet
4. Ooh Aah Dracula (Barcrest) – RTP: 99%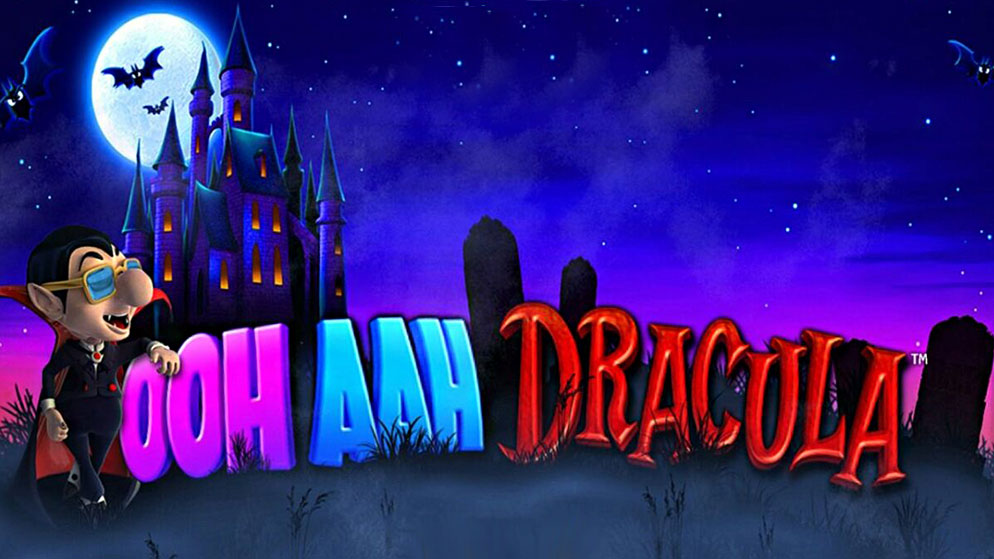 Released in 2015, this catchy slot game by Barcrest features a lively soundtrack that perfectly matches its crazy design. This game has 5 reels, 10 betways, a medium variance, wild symbols, and a pick and click bonus game. There is also a high roller option that can trigger up to 5 spins. Our bet? Players in Canada will love sinking their teeth into this insanely entertaining game. What do you think, do you have the guts to stake it or leave it?
Release: 2015
RTP: 99%
Variance (Volatility): Medium
Maximum win: 500x bet
5. Book of 99 (Relax Gaming) – RTP: 99%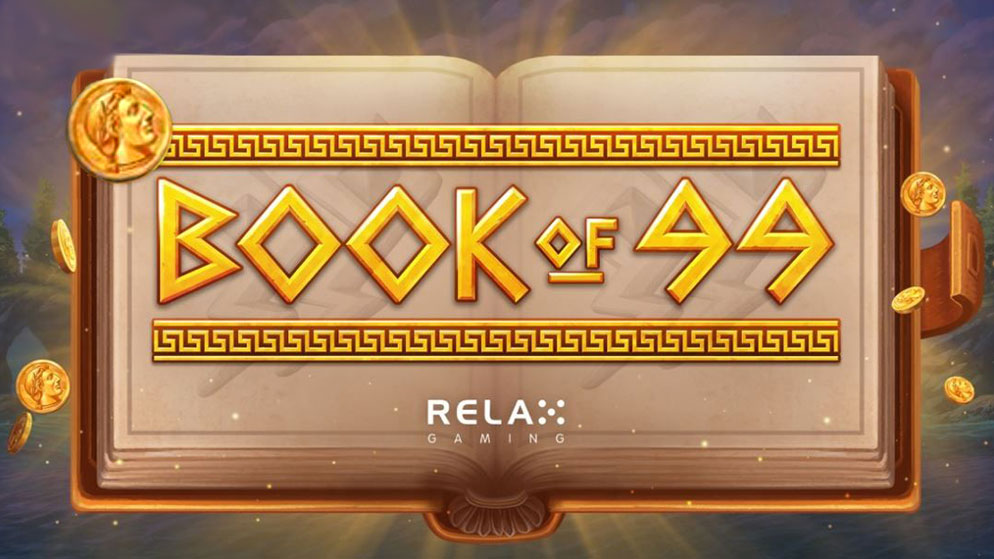 Players looking for Book of Ra alternatives who have also had enough of Play'n Go's Book of Dead may want to consider Relax Gaming's Book of 99. The bonus game is highly entertaining, the RTP is high as well, and the rest of the game is also a lot of fun. We doubt that a RTP of 99% will become the new standard, but we honestly hope that other providers will learn from this as Relax Gaming dared to release a 99% RTP game in 2021!
Release: 2021
RTP: 99%
Variance (Volatility): High
Maximum win: 12,075x bet
6. Mega Joker (NetEnt) – RTP: 99%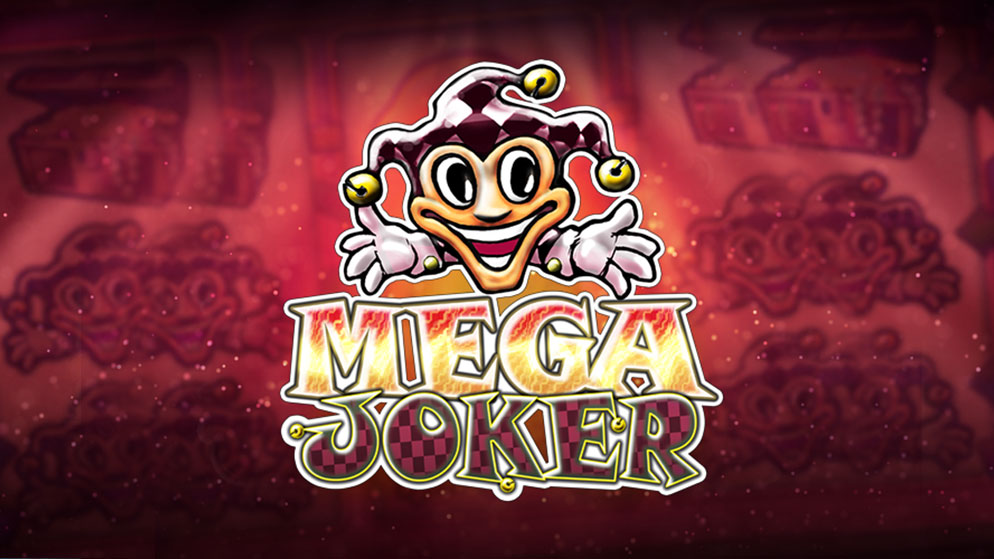 Mega Joker slot is one of NetEnt's many long-time favourites and it's been popular ever since it was released in 2013. This 3×3 game is based on the look and feel of a classic slot machine explaining the game's retro theme. Like most classic slots, Mega Joker works with 3 reels, 3 rows and 5 betways. Apart from the high 99% RTP, this slot also has a progressive jackpot. The game is a lot of fun and it offers a lot of winning potential.
Release: 2013
RTP: 99%
Variance (Volatility): High
Maximum win: 2000x bet
7. Jackpot 6000 (NetEnt) – RTP: 98,86%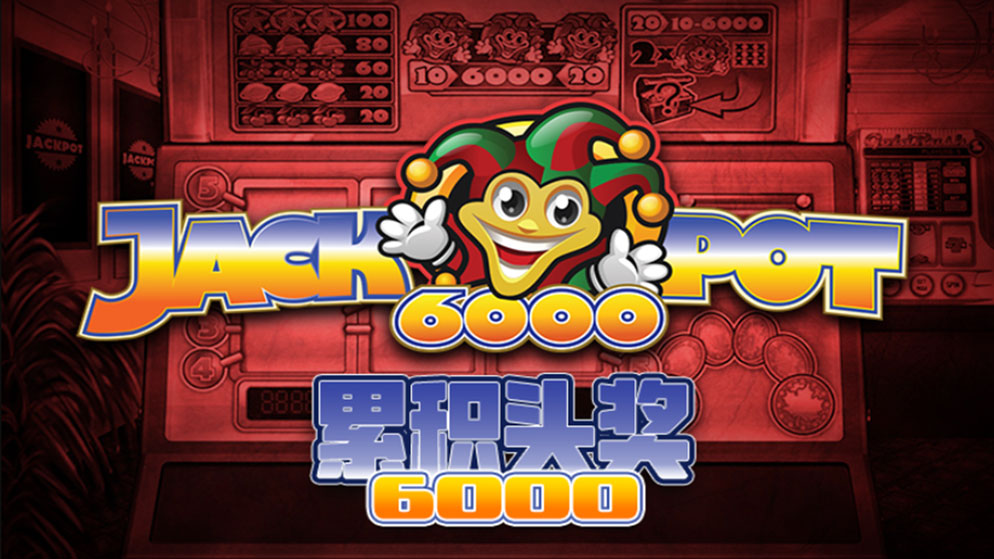 Jackpot 6000 might remind some players of a Norwegian fruit machine called Jackpot 2000. NetEnt's online version of this classic game immediately gained a lot of attention when it was first released in late 2014. It has since managed to establish itself as one of the most popular classic 3-reel slots you'll find in Canadian online casinos. Not only is this one of the best RTP games ever made, it also has an in-game jackpot that can be triggered via the Supermeter feature. If you make a win, you can optionally wager your winnings on the Supermeter for an even bigger win.
Release: 2014
RTP: 98,86%
Variance (Volatility): Medium
Maximum win: 6000x bet
8. 1429 Uncharted Seas (Thunderkick) – RTP: 98,6%
1429 Uncharted Seas is a unique slot from Thunderkick that takes you straight out to the ocean. This Thunderkick game is played with 5 reels and 25 betways, and also offers free spins and wilds that expand across the reels. The theme is presented very nicely through its great symbols and the beautiful background in the form of an old map. There are plenty of slot games out there with higher max wins, but the excellent 98,5% RTP and low variance mean players can expect longer sessions with great returns in the long run.
Release: 2014
RTP: 98,6%
Variance (Volatility): Low
Maximum win: 670x bet
9. Blood Suckers (NetEnt) – RTP: 98%
Yes, Blood Suckers is indeed a vampire themed slot game. This popular NetEnt slot was released in 2013 and got a sequel four years later. The original version is packed with free spins and a rather bloody bonus game. The creepy Victorian violin music will get you in the right mood if you put on your speakers. The legendary 98% RTP and low variance are also attractive features of this game and can win up to 1014x your stake which was sufficient when it was released in 2013, but isn't anymore today. The 98% RTP will still do the trick though.
Release: 2013
RTP: 98%
Variance (Volatility):Low
Maximum win: 1014,6x bet
10. Jokerizer (Yggdrasil) – RTP: 98%
Jokerizer is the only title by Yggdrasil in our top 10 list of highest percentage payout slot machines and we're glad they made it to the list. Jokerizer offers players a nice mix of a classic slot machine with modern elements and our guess is that the HD-graphics and exciting features will make you want to keep playing on this 98% RTP game. Jokerizer was released in 2016 and features five reels and a variety of common fruit symbols. Make sure to pay attention when the Jokerizer mode is activated as you'll get the chance to try your luck with the Mystery Win feature.
Release: 2016
RTP: 98%
Variance (Volatility): High
Maximum win: 1200x bet