The first thing that most casino players in Canada think of when they imagine the assortment of either a brick and mortar or an online casino are the slots, because slot machines tend to take up the most space in the casino's portfolio — both in an offline and online setting. But there are also a lot of other games available when it comes to a casino's portfolio, with one of the most exciting categories being that of table games, as these can be found in both online and live casinos and add a traditional touch to a casino's portfolio. As you continue reading our guide on casino card games you will find a list of our top 10 casino card and table games.
These games are widely considered the most popular casino games (both card and table), and this is definitely for a good reason. As no game of chance becomes internationally popular just out of nothing, all of these casino games earned their reputation over the years by giving their players an unforgettable experience. Some of the games we have listed are unique in their own way, while others are just lucrative variants of traditional casino table games and highly interactive. Nevertheless, they managed to make it to our top 10 list for some very good reasons, and once you start checking out their rules and RTP's, you'll understand why. It's time to skip the slot machines and join the table!
About casino table games
The term table game is used to distinguish games that are traditionally played at a table — such as blackjack, baccarat, and roulette — and guided by at least one croupier from those that are performed on a device like a slot machine. In a table game, players usually sit around a table, which is typically designed specifically for that game. The dealer's there to welcome the player, commence the game and manage payments. Thanks to the introduction of casino tokens (also known as chips or checks) and online payments, money management has become a lot easier for dealers in recent years. This means that table games are played for real money and betting on a right outcome will lead to a real money winning, either after a spin, hand, round, or other crucial moment of evaluation.
Available in both online and live lobbies
Some table games offer side bets which makes it possible for players to make even more bets than the traditional ones. Every casino game works with a house edge, the percentage that a house retains, on average, from each hand or spin, in the long term and given normal patterns of play. The exact opposite is the RTP, the Return to Player, which is also a percentage, but takes the percentage from a different perspective. A house edge of 2% would mean the RTP is 98% which together adds up to 100%. An RTP of 97,5% would give a house edge of 2,5%. Card games are popularly played in casinos and are offered in both offline and online casinos. In the latter you'll find table games in the online lobby of most casinos while they've made their way to the live dealer sections in recent years too.
Play online now!
The 10 best casino card games
In order to present to you this list we have only focused on mereley table games and the good thing about this game category is that table games are widely available in both online casinos and live dealer games. As skills do make a difference we recommend you to play the online versions first in the free demo mode before switching to the live dealer mode and play with real money. PS: if you're an experienced player, forget what we just said.
1. Blackjack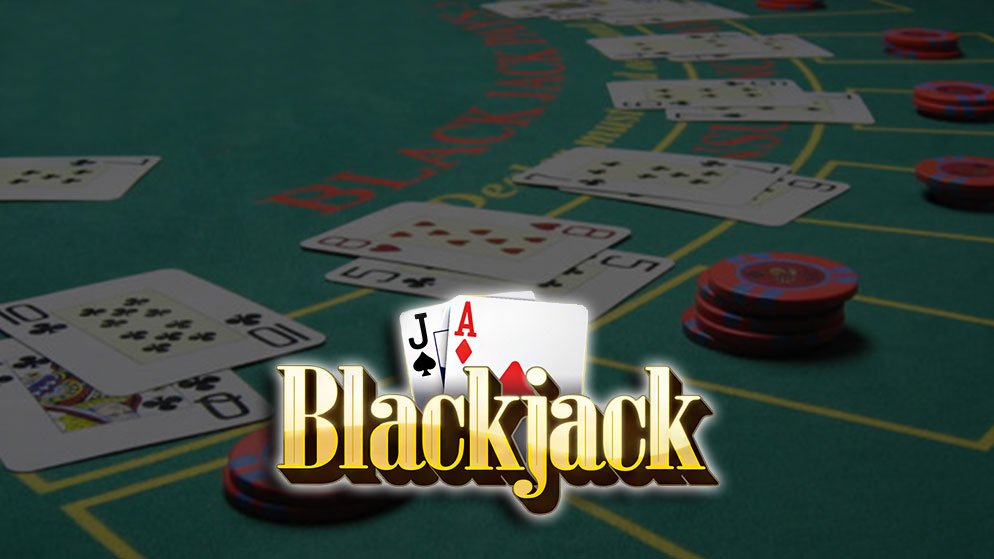 Blackjack, or as some would call it '21', is one of the most played casino games in pretty much all Canadian online casinos and we believe it'll stay on top for a very long time. In this casino game you need to compare the cards between yourself and your dealer, which also means that you're playing against the dealer instead of other players at the table. The idea of the game is to beat the dealer's hand by either getting 21 points on the first two cards (which is also known as blackjack) or by getting to a final score that turns out higher than the dealer's without going over 21 or you can simply let the dealer draw more cards until he or she exceeds 21. Like many other casino games, online casinos give players all sorts of variants to play blackjack with some popular versions being Pontoon (more about this variant later on in the guide), Double Exposure Blackjack and Vegas Style Blackjack.
RTP: 99,43%
Available in online casino: Yes
Available in live casino: Yes
Versus live dealers: Yes
Versus other players: No
2. Baccarat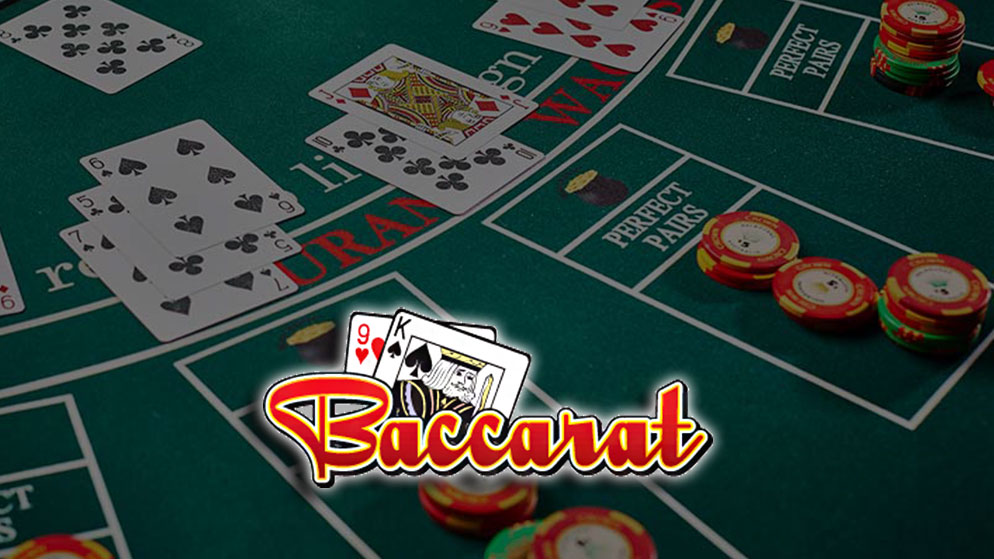 Baccarat is one of the most popular card games that is usually played at both live dealer and online casinos. There are three popular different types of this card game: Chemin de Fer, Punto Blanco (popular in North American Baccarat) and Baccarat Banque. In the French sounding Baccarat Banque and Baccarat Chemin de Fer, both players will need to make their own personal moves, which will require skills to some extent as opposed to the Punto Banco Baccarat where strategies won't make a difference and players fully depend on luck. Baccarat is a fairly easy game where you need to compare the hands of a player and a banker. There are three possible outcomes: player wins, banker wins or a tie. Each of these come with their own payout. There are also various side bets available.
RTP: as high as 98,95%
Available in online casino: Yes
Available in live casino: Yes
Versus live dealers: Yes
Versus other players: No
3. Roulette
Like other casino games Roulette found its inspiration in the romantic French language as this is also a casino game that was named after the French word wheel. In this popular casino table game, players can choose to bet on single numbers, a range of numbers, the colours black or red, or an even or odd outcome. The outcome of the game depends on where the ball ends in the roulette wheel (that is spinned by the dealer or croupier). This is done by spinning the ball in one direction and spinning the wheel in the other. When the ball loses momentum and falls on one of the wheel's pockets, the outcome is announced by the dealer. Roulette is available in online casinos, but a lot more fun in a live dealer setting.
RTP: European Roulette: 97,3%, French Roulette: 98,65%, American Roulette: 94,74%
Available in online casino: Yes
Available in live casino: Yes
Versus live dealers: Yes
Versus other players: No
4. Craps3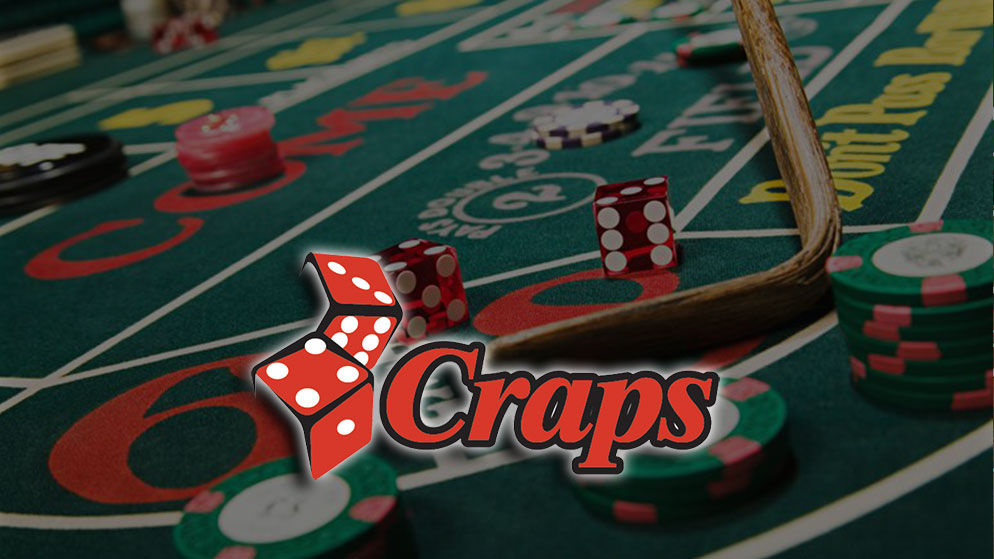 Craps is a very popular (that is: especially in North America) dice game that was initially enjoyed on the streets and is now mostly played in brick and mortar casinos. In recent years, craps has become available in live dealer casinos as well, but the multiplayer social element is difficult to reproduce in a live studio which explains why it hasn't been able to reach its potential. It is still a popular game though where the players make a bet on a dice roll, a pair of dice, or a series of rolls. Players can even make their bets against other players or against the bank. Betting against each other is usually known as street craps, or shooting dice. The casino game itself, however, is very easy to play and you only need a pair of dice to play. When you play against the bank or the house, you are playing the casino craps. This is sometimes referred to as table craps or just craps.
RTP: between 88,18% and 99,17%
Available in online casino: Yes
Available in live casino: Yes
Versus live dealers: Yes
Versus other players: Yes
5. Three Card Poker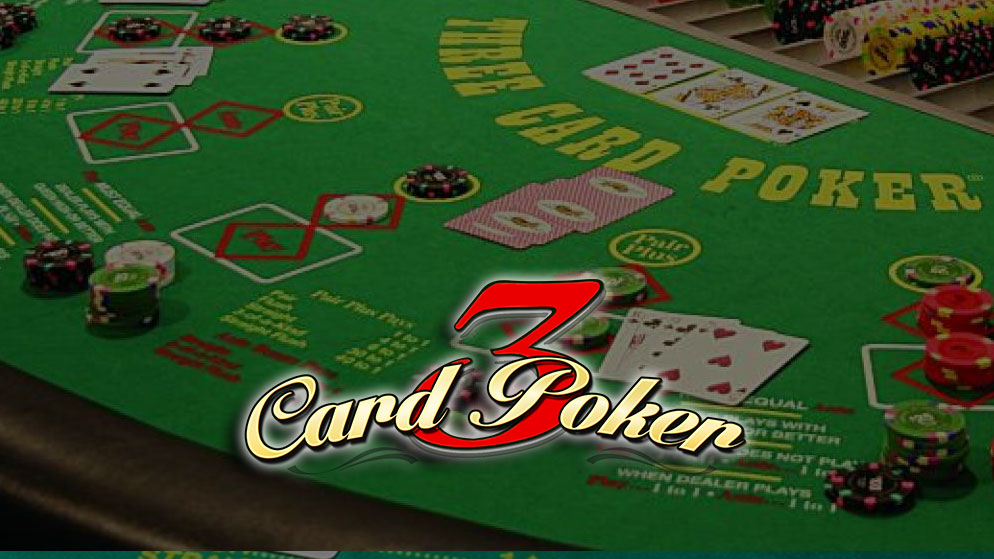 This is a table game that is based on regular poker and is played at casinos. It is one of the most lucrative casino table games available when considered in terms of potential wins, leading to a big boost in the game's popularity in the zeros (which was obviously thanks to Texas Hold'em as well). This poker variant has two different modes you can play: the Ante and Play and the Pair Plus bet. In the Ante and Play, you will wager on the player's hand. In a Pair Plus bet you will bet on the scenario that a player's hand will have a pair or better. In almost every casino both the Pair Plus bet and Ante bet are optional bets, but some casinos require the Ante as a mandatory bet.
RTP: between 95,51% and 96.63%
Available in online casino: Yes
Available in live casino: Yes
Versus live dealers: No
Versus other players: Yes
6. Texas Hold'em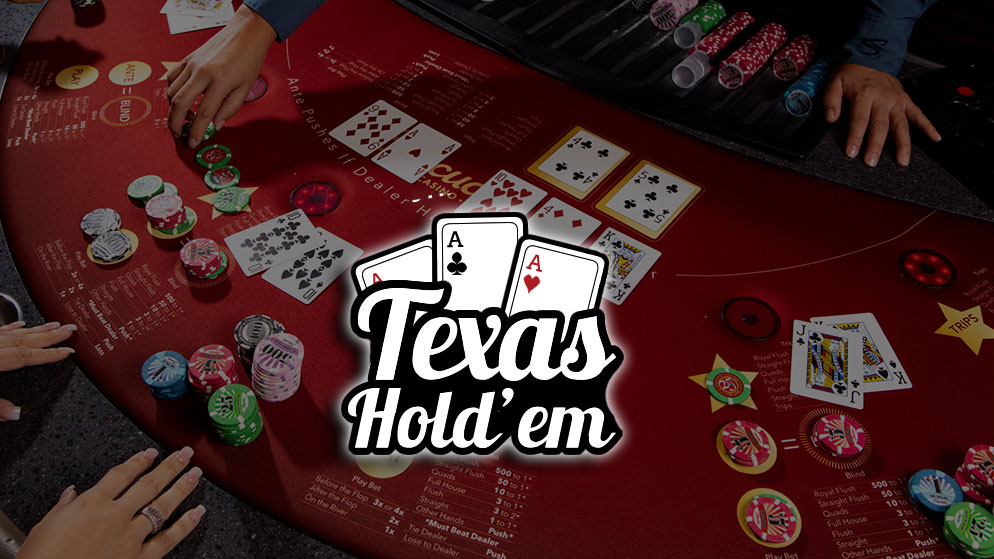 How to win? Just make sure to beat other players by having the best poker hand or bluff so the others think you do. If you're familiar with poker, you will know how to play Texas Hold'em. Instead of playing against the bank, Texas Hold'em let's players compete against each other. As nobody has an inherent edge in this table game, it has become a highly popular choice amongst gambling fans. Texas Hold'em offers the biggest payouts in the world of table games as the prize pots can reach millions of dollars. As skills do make a significant difference, poker, and thus Texas Hold'em have turned out to become one of the most popular casino games available. Practice is therefore very useful before playing for real money. As you'll be competing with other skilled players our advice would be to first practice in the free demo mode before you move up and wager with real money.
RTP: as high as 99,47%
Available in online casino: Yes
Available in live casino: Yes
Versus live dealers: No
Versus other players: Yes
7. Pontoon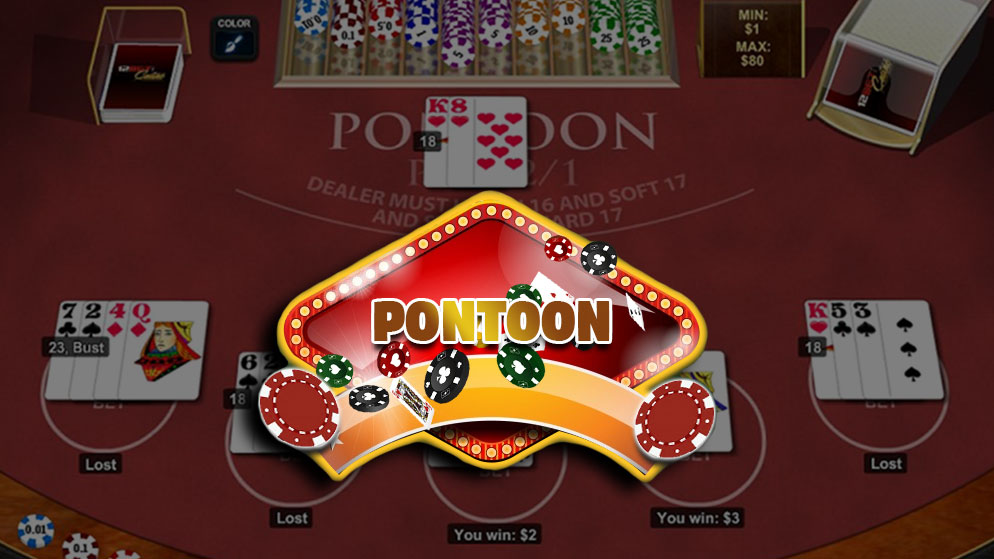 This is actually a name that is shared characteristics of two different card games, both of them are considered Blackjack variants. In Canada this game is much more similar to the game of Blackjack, while other cultures have their own card games that resemble this game. Pontoon can be distinguished from Blackjack by the simple verbal usage of the terms "Stick" and "Twist." The Canadian version of the "Blackjack game" works with a single 52-card deck. The terms twist and stick we referred to respectively mean Hit and Buy. As this will sound familiar for most blackjack players we don't expect that skilled players will need a lot of time to adapt to this exciting blackjack variant. Just make sure to first test it in one of our recommended Canadian casinos so you grasp the main rules of the game.
RTP: as high as 99,60%
Available in online casino: Yes
Available in live casino: No
Versus live dealers: Yes
Versus other players: No
8. Stud Poker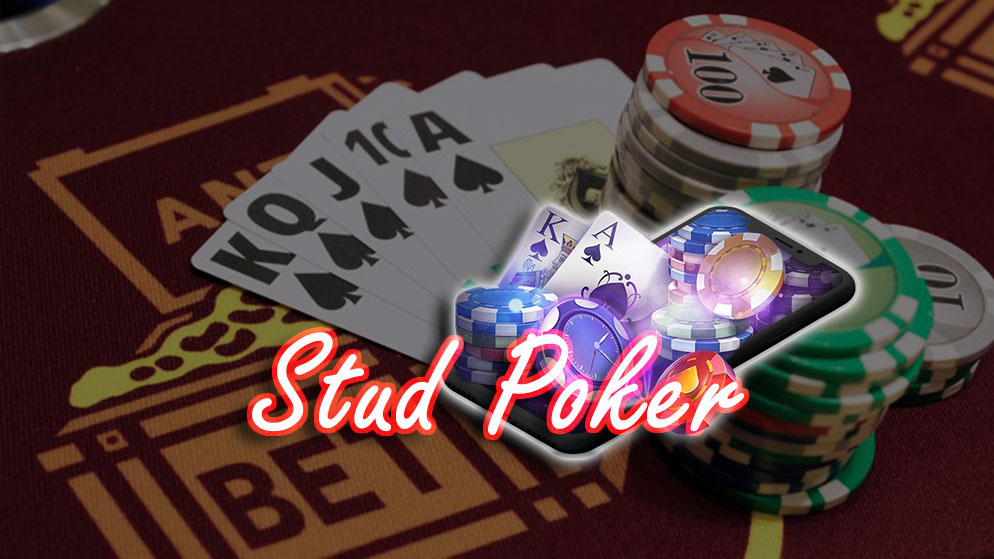 Getting the best possible five-card poker hand out of your opponents, that's what you'll need to do at Stud Poker. There are different variants of this popular poker game, but the most common one is probably Seven Card Stud Poker. In this case, players receive 7 cards in each round; three of which are dealt face down, four cards are dealt face up. As everyone at the table can see half the cards dealt, Stud Poker becomes a game of psychology, which may be one of the explanations of the game's popularity. Stud Poker works with a limit betting structure, which basically means there's a set monetary amount for smaller bets and bigger bets, and the bets go up progressively throughout the game. As a single game of seven-card stud poker can get to 7 rounds, skillful players can make some big money out of this poker variant. It is therefore highly recommended to practice it for free with the online casino demo versions before moving up to real money bets. Make sure to gain a good grasp of the game rules and only bet for real money if you feel ready.
RTP: as high as 96,29%
Available in online casino: Yes
Available in live casino: Yes
Versus live dealers: No
Versus other players: Yes
9. Casino War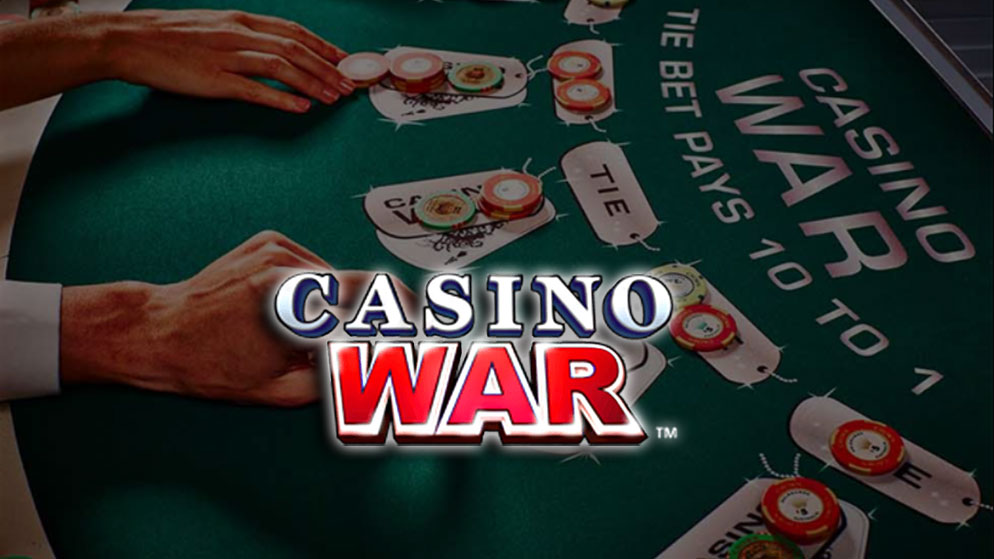 We're happy to say that this is actually one of the easiest and fun table games you will ever play. Players will need to place a bet after which they will receive a card dealt face up. The croupier at the table also receives a card face up and the higher card wins. In case of a tie you can either decide to fold and get back 50% of your bet or go to war (hence the name) and double your bet. This risky move explains why the game is called this way and why it is so much fun. The war round has the player and dealer each receive 4 cards dealt face down and then a face up card. The higher face up card wins the game. If the croupier wins you lose your bet. If you win, you'll get money on half your bet. The other half of the bet is a push.
RTP: as high as 98,76%
Available in online casino: Yes
Available in live casino: No
Versus live dealers: Yes
Versus other players: No
10. Caribbean Stud Poker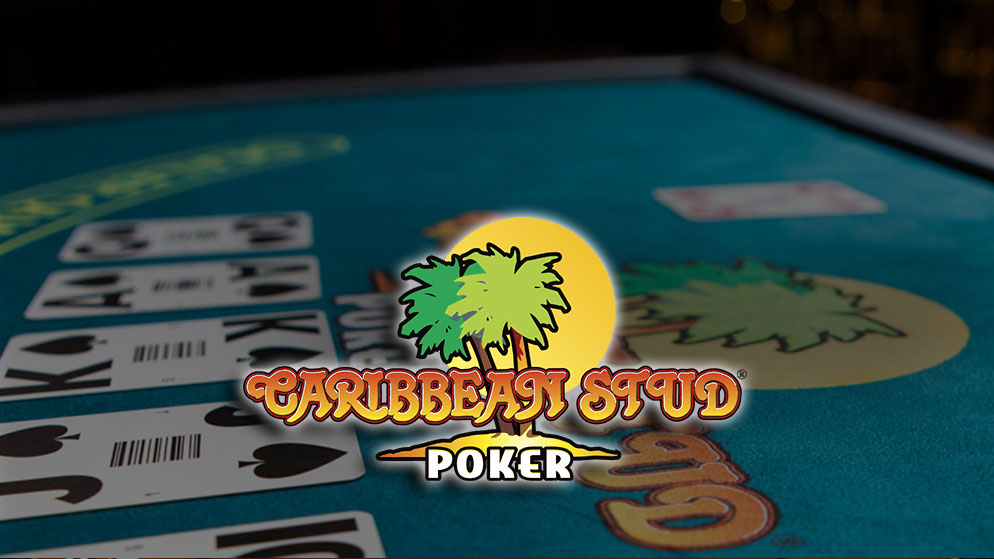 Caribbean Stud Poker is among the most popular betting card games offered by Canadian casinos and we fully understand why players like it that much. This casino table game works with rules that are universally understood, but there's usually a small twist that makes it different. Caribbean Stud Poker in a nutshell? Each player at the table and the dealer receive a hand of five cards which are dealt face down. Players choose to bet or fold. It's as straightforward as a poker variant can get which is why Caribbean Stud Poker has been adopted by land based, online, and live casinos. The online experience might not be like a real brick and mortar casino experience, but the digital variants have become very interactive.
RTP: as high as 97,44%
Available in online casino: Yes
Available in live casino: Yes
Versus live dealers: No
Versus other players: Yes