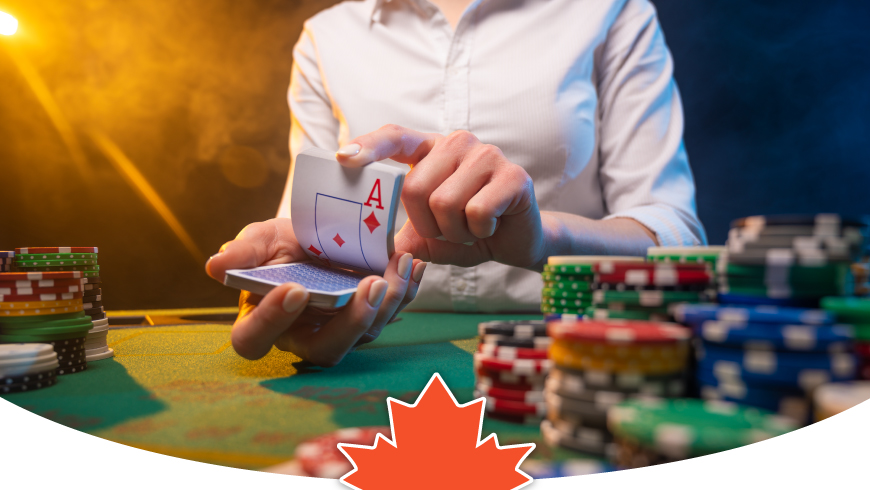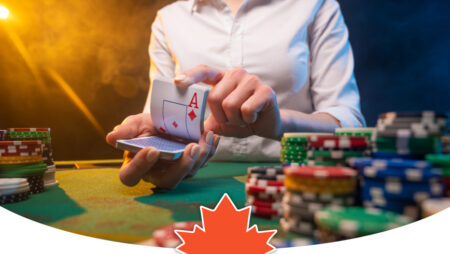 Playing in an online casino in Canada for the very first time can be a somewhat overwhelming experience — most online casino players will agree on this one. There's too much to choose from: too many bonuses, too many games, and too many casinos. Our casino guide on how to play in an online casino is meant for beginners who are just as overwhelmed as we were when we signed up at an online casino for the first time.
For new players in Canada, we've written a complete selection of online casino related articles going through all the basics of playing in online casinos. These in-depth guides cover useful information on topics like the best online casinos in Canada and why we believe them to be the very best options for Canada based players. If you've already picked one of these casinos from our top list and you're wondering what's up next, we are happy to inform you that this guide will take you there. It's time to start playing and enjoy all the online casino fun.
1. Select a casino from our top list
We've been rating online casino websites since the very first online slot game hit the internet and we believe we're skillful enough to say we know which casinos are good. You can therefore rely on our reviews because our unique rating metrics put every online casino through a very tough research process. Once they make it to our list, all online casinos are checked upon several times per year to make sure they keep meeting our standards. To find a casino that works for you, just head to our top list and check out which casino meets the criteria you're looking for. Whether it's bonuses, slots, or payout speed: we've got it covered.
Thoroughly tested casinos
In order to do so we've categorised all our online sites based on a wide selection of factors and all of the casinos included on our platform are professional websites that were tested by one of multiple members of our online casino review team. We suggest you take the most out of their experience but see them as a recommendation only. In the end it's up to you to decide whether you choose one of these, as you'll have your own set of criteria as well when looking for a casino. In terms of trustworthiness, we believe these are the best options.
2. Sign up
When you want to continue signing up at the online casino that suits your needs, you'll need to click the "join now", "register", "sign up" button or whatever sounds like an invitation to create an account. You now see the first step of your account registration. You will always need to fill in your personal data before you can start playing online casino games. It is very important that you use the correct details because this is important when requesting a withdrawal. If you use incorrect data you won't be able to withdraw those winnings as the name corresponding to the wins is not the same as on your legal documents and bank account. By inserting all the information you're required to you'll make sure it's an easy start.
Common registration forms
Depending on the casino website in Canada you're signing up to, the exact details of the actual registration form you're required to fill out can vary from casino to casino. There might also be some additional fields which you can choose not to fill out, something we will address later on. Generally, you'll first need to think about a username and a password. Needless to say, you will need to think of a safe password as you're dealing with real money bets. Before you can login to your new online account you will need to add some personal info as well. Usually the registration form will ask you to fill in the following information:
| | |
| --- | --- |
| Name | Last name |
| Date of birth | Address |
| Username | Password |
| Email address | Telephone number |
| Place | Country |
| Postal code | Currency |
In order to be able to register online you'll clearly need to be of legal age to gamble online. In Canada this legal age depends on your region: either 18 years or 19 years or older.
18 years: Alberta, Calgary, Manitoba, Québec, Ottawa.
19 years: British Columbia, New Brunswick, Newfoundland and Labrador, NW Territories, Nova Scotia, Nunavut, Ontario, Prince Edward Island, Saskatchewan, Yukon.
Verification
After you've signed up at your preferred casino you'll need to verify your account to be able to make your first wager. The first thing you need to confirm is your email address. Upon registration you will receive an email including a verification link. Alternatively, this can also be done by inserting a code sent to your telephone number. In such a case, you can expect a text message from the respective online casino with more instructions on this matter.
Optional fields
Optional fields often found on registration forms are:
Terms and conditions: upon registration you will need to check the box including the terms and conditions. Instead of automatically doing this, our advice is to actually go through them before you confirm you've read them.
Newsletter registration: containing news and special promos that can be received by either email or text message.
Limits: such as session limits and deposit limits. Both of them are meant to emphasise the importance of responsible gambling. We recommend you to set your limits from the very first time you sign up for an account.
Contact support
Although not part of the registration form we do recommend you to contact the customer care team before creating an account at any new casino. Make sure to check their responsiveness and professionalism and anything else you consider important in terms of customer support. You don't want to sign up at an online casino that doesn't deliver the support you were hoping for. By checking this before you make a deposit, you will make sure you feel comfortable about the new online casino that's receiving your funds.
3. Make a deposit
Talking about making a deposit: after you've successfully confirmed your online account, you'll be required to choose a banking method for your funds. The available banking solutions will vary according to the casino you're playing at, but we always try our best to select casinos that work with a wide range of payment methods, including Interac. Making a deposit via Interac works like at any other online web shop and should be instant. Other e-wallets should also be available as well, just like the most popular credit cards (VISA), and bank transfers. The choice is yours, but our advice is to stick to fast and free banking methods.
E-wallets, vouchers, credit cards, bank transfers
The deposits take place in the cashier section of the online casino, and here you'll be able to choose from whatever banking options are available in Canada. Sometimes, the banking method will require that you create a separate online account with them. This is particularly true if you're using an e-wallet like PayPal, Trustly, Skrill or Neteller. Luckily, a lot of players already have one of multiple e-wallet accounts. Once you choose your banking method, you can also choose the amount you wish to deposit. When doing so we suggest you stick to the minimum amount that makes it possible to claim your casino bonus. Most online casino bonuses can be claimed starting from either 10 or 20 CAD which isn't an awful lot.
4. Claim your bonus
Most online casinos offer welcome packages which are especially meant for new customers. In order to be entitled to this package you will need to meet the minimum deposit which is why we recommend you to check the minimum requirements. The types of welcome bonuses differ between casinos and are often expressed in percentages. These so-called match bonuses come with other terms and conditions as well, so before you actually claim them, it is important to go through the bonus terms. In order to help you out on this one, we usually list the most important conditions. For a full understanding it is crucial to go to the promotions page of the casino yourself and confirm the most recent terms.
See all casino bonuses here
Double check the bonus terms
Something worth mentioning as well is that some online casinos offer a welcome package that applies on your first two, three or four deposits which is yet another important reason to check the requirements in advance. Some casinos will also ask you to insert special bonus codes to redeem the bonus. The bonus codes for online casinos in Canada are clearly listed on the promotions page and we will also mention them as well in our casino reviews so you won't miss out on them. Claiming a casino bonus is quite an easy process, but it requires some attention so you get the most out of your new favourite online casino.
5. Pick a game
A proper welcome bonus is of course one reason to sign up at a casino, but a large and varied game portfolio is yet another important reason to choose one casino over another. An increasing number of players in Canada prefer online casinos instead of land based casinos, because online game portfolios tend to be a lot bigger than offline assortments. It's easy to understand why online options are a lot more flexible as online assortments aren't limited to physical space in the same way as land based gaming floors. An average online casino offers hundreds or even thousands of games. Whether you're looking for megaways games, 3D productions, or live games: it should be all there. Online games also tend to offer higher prize money than their offline counterparts. Yet another reason to stick to online games.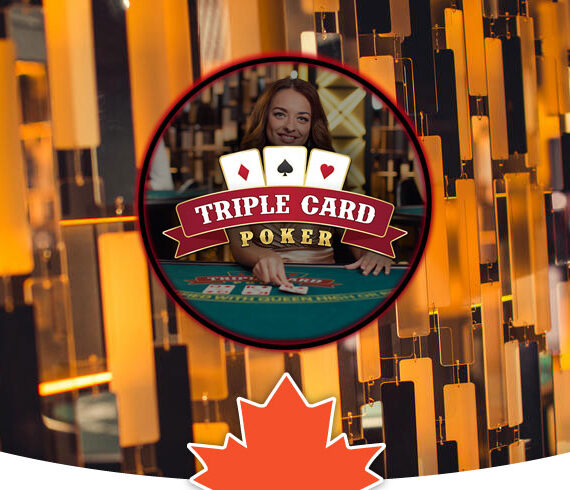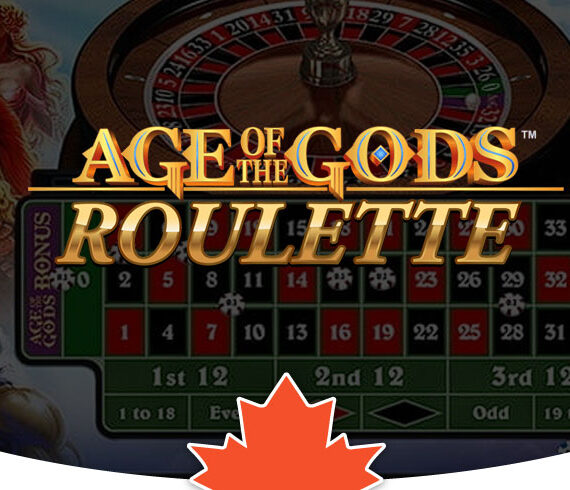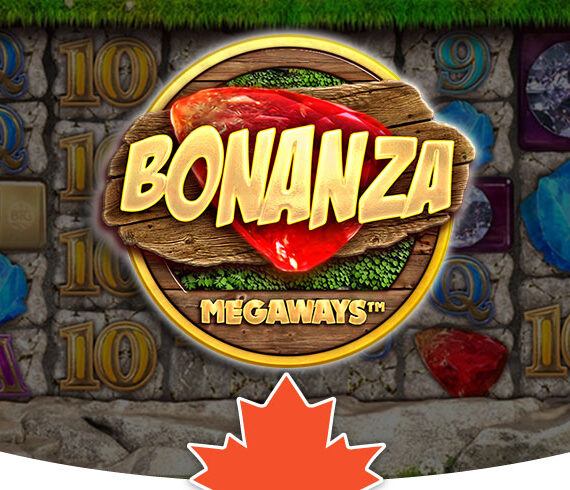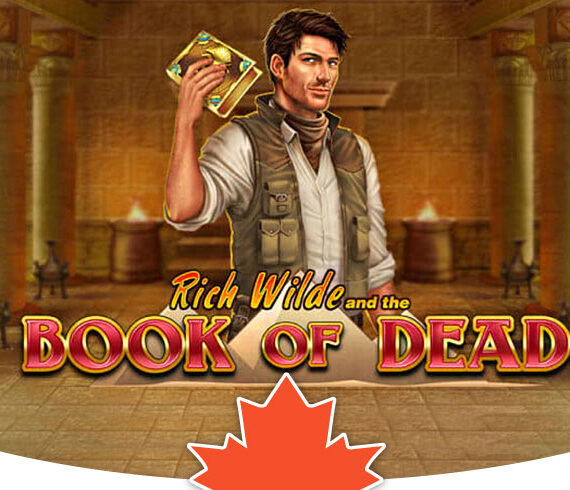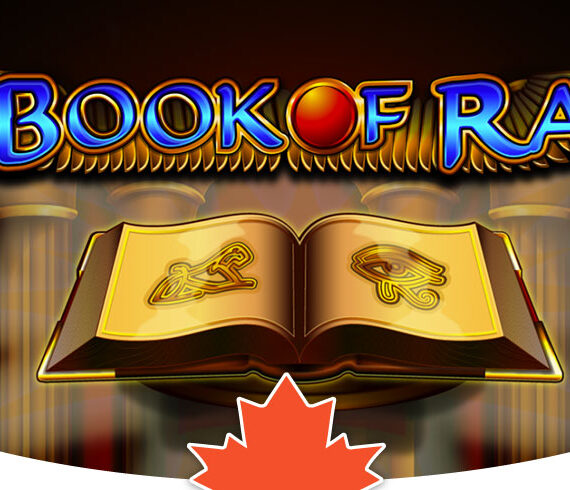 Try the demo mode
The other good thing about online casino websites is that you can try the casino games without the need to make a deposit. This is actually something that makes online platforms very different from land based venues as the latter would never hand you free chips to test their games. Pretty much all online casinos do offer free demo versions of their slot games, so you can have a peek at the quality of the games before you decide to make a real money wager. Consider this a major advantage of playing online and try to get the most out of it. In fact, we always try to stress the importance of testing games online in a demo setting before making a bet for real money. The last thing you want is to lose money because you don't understand the rules. First practice and once you feel comfortable you can bet for money.
6. Wager the bonus
Perhaps the most difficult bonus term to understand is that of wagering requirements, also referred to as the playthrough requirements or rollover requirements at some casino websites. The wagering requirements oblige players to make further wagers on games using their winnings before they are able to withdraw them. The wagering requirement is often set as high as 40x, which basically means you must make bets worth 40 times the original bonus before you can take your prize money. Wagering requirements can apply to the deposit amount, the bonus amount or the winnings, the free spins, or a combination of this.
Self-protection
It is also important to point out that not all games will count towards wagering. Usually, this concerns (a selection of) slot games, and often table games and live dealer games are partially valid or not valid at all. The main idea behind rollover requirements is that the casino isn't very keen on handing out free money. Welcome packages are obviously meant to attract new customers, but the last thing a casino wants to do is lose money — especially not to new users who would otherwise withdraw their money as soon as they make a nice win.
Don't chase wagering requirements
By working with wagering requirements, a player basically has to play more spins or games to claim the money. This way it will be a lot more likely that the casino will win it back, although there's always a chance the player turns out lucky. Installing wagering requirements on a bonus is also a good way of getting the player to establish a regular gaming habit. Therefore, we would like to stress the importance of not chasing wagering requirements. In short, the lower the requirement, the faster you will be able to claim your bonus money.
7. Mobile play
Most casinos in Canada are optimised for mobile play as both casinos and game developers have adapted their content to mobile devices. Today, you should be able to access most online casino games via either mobile apps and mobile websites or sometimes even both. In our reviews we will always test the casinos on one or multiple mobile devices testing if both the casino's website and the games work smoothly and provide a proper user experience. Some casinos launch dedicated apps for Android, iOS, or both, but we prefer websites that are optimised in such a way that it doesn't really matter which device you're using.
Mobile first
In order to get a better idea of a casino's user friendliness across different screens, we advise you to check out the website or app on a mobile device as well. This way you'll avoid signing up at a casino that works fine on a desktop screen, but doesn't provide the same experience on a smartphone. All you need to enjoy mobile casinos is a mobile device, a proper internet connection and a casino that understands the importance of mobile first.
8. How to win?
Before playing with any online casino in Canada, make sure to do some research. Check out payout percentages, jackpots, work on your strategies, and test games in the demo mode before betting with real money. Conducting basic research can help you find the best online casino for your gameplay and the best game for making a win. Take some time to find the casino games that work with the lowest house edge. The opposite of the house edge is the Return to Player (RTP) and the higher the return, the more attractive the game. Both house edge and RTP's are presented in percentages with a house edge of 5% meaning the Return to Player is 95%. The main idea is that you can never have too much preparation when playing a game of strategy. This certainly concerns games like poker or blackjack.
Money management makes a difference
In case you're fully depending on random outcomes and strategies won't make a difference, solid bankroll management will. Experienced players therefore know how to manage their bankroll and only stick to key betting opportunities. Make sure to always remember that in random games of chance, the casino will always win in the long run, so proper bankroll management will eventually make sure you'll know when to start and when to stop. Knowing how to win also means you need to know when to stop.
9. Withdraw your wins
If you hit a winning streak in an online slot game, it's very tempting to keep on betting in hopes of making even bigger wins. This is quite a common catch many gamblers tend to fall prey to, as it is actually a lot more likely you'll turn out losing the money you've just won. Therefore, try to do the opposite and quit playing when you're still winning. The idea behind it is as straightforward as it can get: you're winning, so you're in favour. This is obviously a better moment to stop than when you're losing. Think of a predefined budget, set it, and always stick to it — even if you manage to win an amount that is higher than your budgeted amount. This also means you should already think of withdrawing your money.
Think of net revenues
When choosing a new online casino in Canada to play with, it's definitely worth researching the banking methods they work with. Some payment solutions will offer better promos or lower or no withdrawal fees, while other casinos will let you deposit and withdraw with cryptocurrency as well. Other banking methods, such as a bank transfer or a credit card withdrawal, can take longer and lead to higher withdrawal fees than online casinos. Stick to an online casino that offers the best deal for both you and your funds. All of this will influence the final gaming experience as you'll need to think of net revenues instead of just revenues. Fees, withdrawal limits, and even slow processing times can all affect the outcome of your net revenues. A decent casino will give you your money within a short period of time.
10. Verify
Lastly, in order to complete the withdrawal you requested above, you will first need to verify your account. The verification part is actually where you'd have to prove you're a real person, which is an important step for casinos and other online institutions to combat fraud. In order to do so you will need to provide ID, such as a passport, or a driver's licence. This process really depends on the online casino you're signing up with and has to be done once only. Once you're verified you should be good to go to receive your winnings any time you request a payout. Do note that identity verification is something else than processing your payment. This is an additional and final step to receiving your winnings on your bank account or preferred payment method. E-wallets work with instant payouts, other banking methods can take a bit longer. Whatever banking solution you choose, make sure to enjoy the wins!