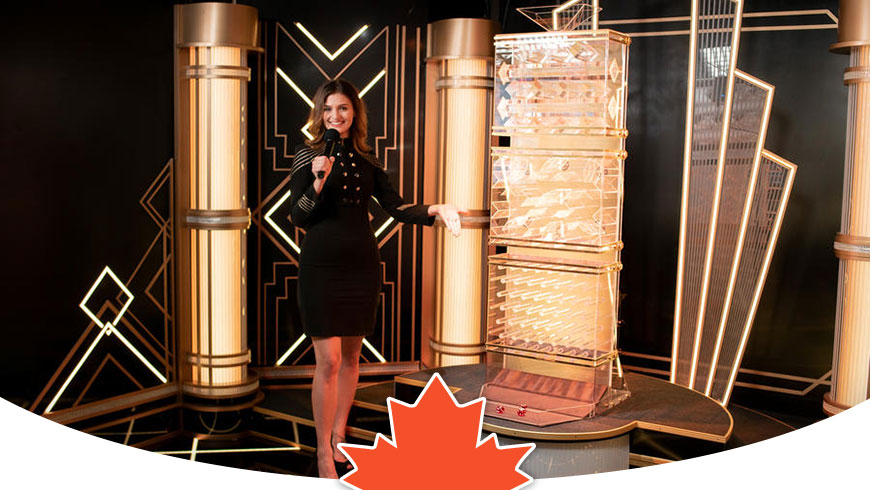 About the game
Lightning Dice is one of category: Evolution lightning games that was launched in 2019. You can still play the game at various live dealer casinos in Canada, but it's not offered everywhere, which is the case as well with some of the other specialised Evolution games like Super Sic Bo and Live Craps. This is why our Lighting Dice review is particularly useful as we'll guide you through the most important game rules and recommend some of the best casinos in Canada where this Evolution game is offered. Read on to find out everything you need to know to play Lightning Dice and possibly win up to 1,000x your bet.
Where to play it
Vernon is here to give Canadian casino players the best possible gaming experience. This also holds for players that are looking for casinos that offer Lightning Dice. All of our picks below give you a safe and secure platform and offer great casino deals. Make sure to pick yours.
The rules
After the globally popular Lightning Roulette release, live provider Evolution has developed a few other Lightning games, such as Lightning Baccarat that all turned out to be highly popular among players in Canada and abroad. All these games work with the same random lightning bolts giving you multipliers. Lightning Dice itself is a game derived from Sic Bo, but is best to be seen as a simplified version of this popular Asian game of chance.
Predict the outcome of three dice
The idea behind the basic Lightning Dice game is simple: you need to predict the outcome of three dice. If your prediction is correct, you will win a multiplier that is derived from the probability of that outcome. This makes the game very similar to Sic Bo, but all the different betting options are reduced to just the outcome of all three dice.
The payout for each outcome depends on the probability of that outcome, meaning that the less probable an outcome, the higher the payout. Because three dice will give you various options to roll a 10 and only one possibility to get a 3 or 18, the latter numbers are worth much more. With each round, the dice are placed on top of a device that sort of resembles a dice torture device (you'll probably agree with us on this one). After having made a bet, the game host pulls the lever and the dice fall through the device. Before the dice actually roll through the device, at least one number is struck by a lightning bolt. These numbers will give you a much higher profit. Again, the multiplier depends on the probability of the outcome. For example, the numbers from 8 to 13 increase to a maximum multiplier of 50x and the outcomes 3 and 18 will go up to a maximum multiplier of 1,000x.
How to win
Some casino games such as poker or blackjack are perfect for strategy based decision making. The results of a dice game, however, are a lot more difficult to predict. There is therefore no strategy that always works in a game like Lightning Dice. Nevertheless, we do have a few tips and tricks you can't miss if you want to increase your chances of winning:
Bankroll management: an important tip that can be applied to all casino games is that you should always keep your maximum loss, maximum bet, and target profit in mind. Proper bankroll management is crucial and should be the very first step whenever you want to make a bit in an online or live casino. This also holds for a game like Lightning Dice. Before making your first bet you should already know how much money you want to wager per game and what your target profit is.
Don't chase multipliers: also make sure you don't fall into the gambling trap of only focussing on the highest potential payouts. If a certain multiplier hasn't fallen for a while it doesn't mean that it will do so any time soon. Don't wait for multipliers because you think it'll need to fall within the next few rounds. Let randomness do its work and don't focus too much on the multipliers.
Numbers with the highest chance of winning: if you look at the largest probabilities of making a big win, you should consider the numbers 3 and 18. That is: with these numbers, the payouts go up as they're less common. As we've mentioned before, the probability of hitting these two numbers is the smallest. Another strategy would be to bet on the most common numbers, such as 10, but you'll need to realise here that the payouts are less attractive as well.
Claim your bonus: Lightning Dice isn't a difficult game to master, but novice players might need a few rounds to fully understand the game. One way of doing this is by claiming a casino bonus which will make sure you lower your risk, at least to some extent. Do make sure to claim one of the bonuses that we recommend on our website as our Vernons review team only picks bonuses that are valid in Canada.
How to play
Lightning Dice is slowly becoming more and more popular among Canadian players, but the game show is not yet available in every casino. So before you select a casino and sign up, make sure to whether Lightning Dice is being offered by the operator. Vernons features different casinos in Canada that have included Lightning Dice in their portfolio. This brings us to our next task to explain you how to play Lightning Dice by Evolution:
1. Choose the amount of your bet
To make a bet, choose one of the available chips. The exact amount you can bet varies per casino, but the chips normally have a value of $0,10 to $100.
2. Determine your bet or bets
Once you have chosen a chip, place it on one or more of the 16 betting options. You have a total of about 20 seconds to bet.
3. Check out where the lightning bolts have struck
After the bets are closed, but before the dice are rolled, lightning bolts will hit the betting field. This gives between one and four outcomes a higher multiplier (and win) than usual.
4. Look at the outcome of the dice
The rest of the game goes by itself. If the dice have an outcome that you have made a bet on, you'll win either that multiplier or the special lightning multipliers if your outcome and the lightning outcome are the same.
The features
Straight from Evolution's studio, Lightning Dice is like no other dice game you've seen so far. Brought to you in an amazing Art Deco live dealer studio, it's as visually as striking as all of the other Lightning games launched by the Swedish provider. As every launch by Evolution stands for top notch quality it won't take you long to find out that both the studio and the dealers give you a great place to pursue the ultimate gaming experience. In order to get there you can count on Evolution's dealers, who are highly skilled and will welcome you to the table after which they'll guide you through the game. The game also includes live betting statistics which may be useful to some, although we're not a big fan of game statistics. We believe that lightning bolts hit whenever they want to hit and that you can't do anything to prevent — or in this case stimulate — this.
RTP
First, the house will have the largest house edge with the betting options 4, 5, 6, 7, 8, 9, 10, 11, 12, 13, 14, 15, 16. The house edge with these outcomes is around 3,97% which is relatively high if you compare it with other games like Live Roulette or Live Baccarat.
Because it is not known how many times each number can receive a lightning bolt, the exact house edge for these numbers is not known. As you have noticed by now, there's a lot to say about betting on the numbers 3 and 18 and the casino's house edge for these numbers is slightly lower, namely 3,79%. The standard RTP of this game is 96,21% and the payouts can go up to 1000x your stake when the multiplier applies. If there is no multiplier in play, the normal payout will be applied and you will also get your stake back. You can start with a bet from 20 cents and the maximum bet you can make differs per provider, but should be around a maximum bet of $2000.